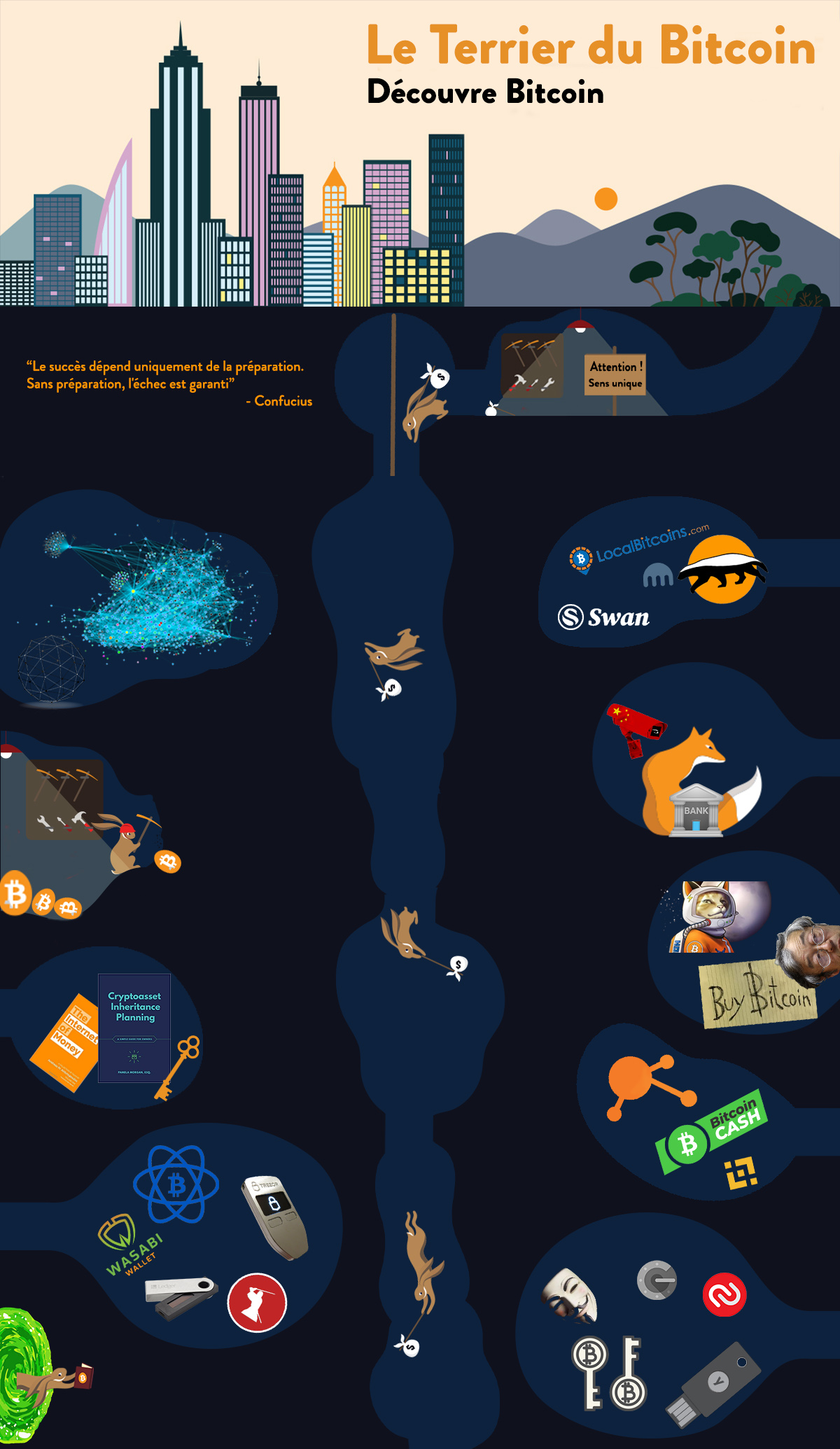 The Bitcoin Rabbit Hole - A journey toward your First Bitcoins.
The Bitcoin industry is growing fast. This new technology and financial paradigm shift is accelerated. It is your choice to start falling down the Bitcoin Rabbit hole.
This journey will be life changing and challenge many of your current beliefs. It will empower you as an individual and give you back privacy, sovereignty and freedom.
To start this journey safely I offer you this free course. Bitcoin only, no bullshit, straight forward. It is adapted to your need whoever you are.
Have a nice adventure falling down the bitcoin rabbit hole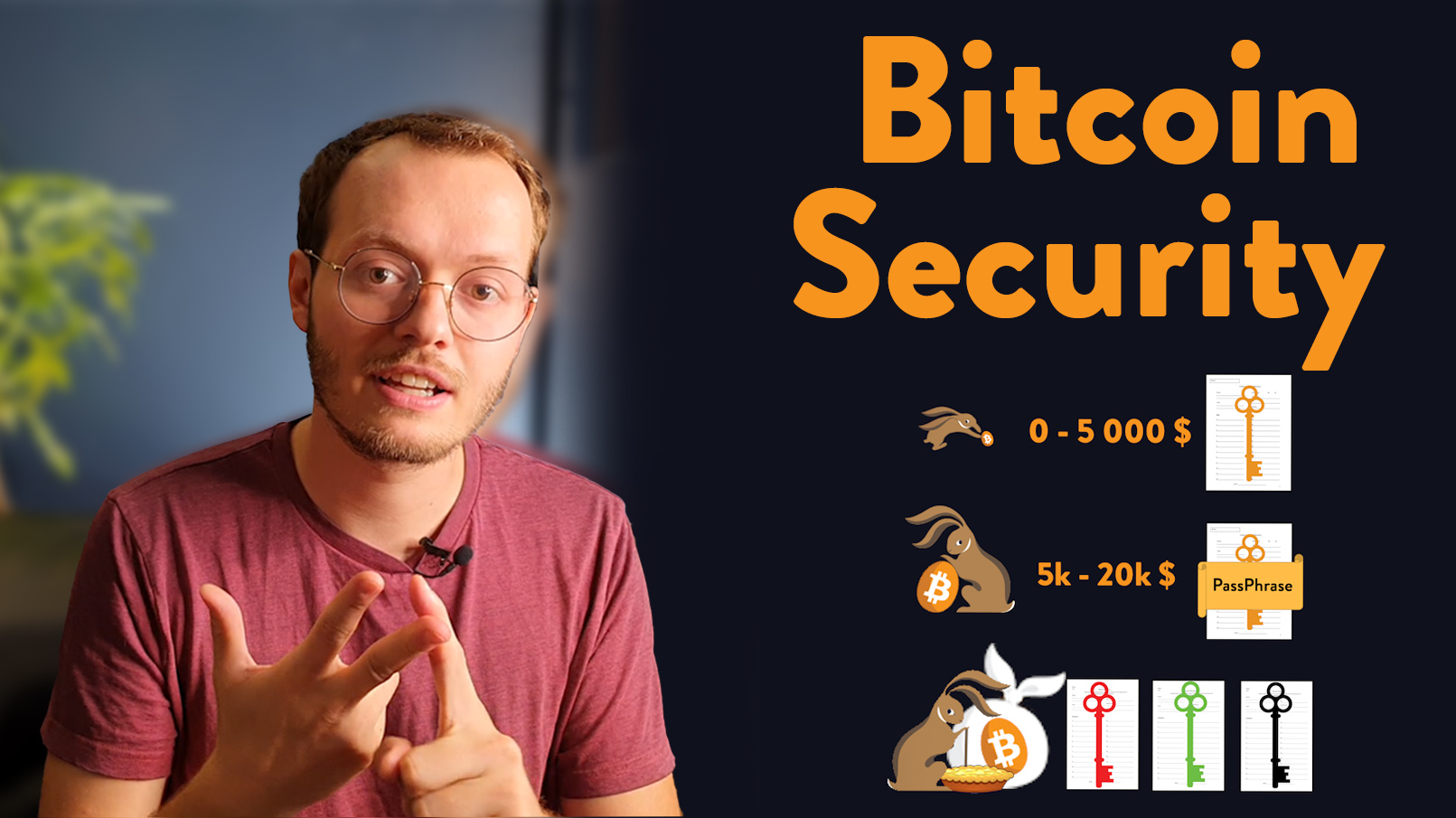 VIDEO
All my classes will be supported by various videos. From simple 5 min recap, full lecture, tutorial, interview and project review.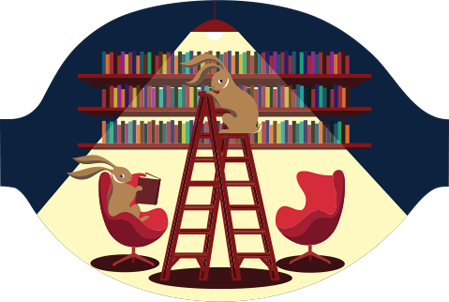 Each class is followed by a comprehensive PDF chapter. This way you can go at your own pace, reviews some content, go in depth on various topics and explore many resources.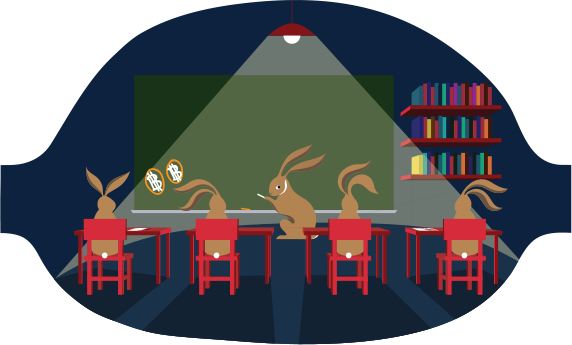 To test your skills and understanding. Each class will have its own quiz and various activities.
MY JOURNEY WITH BITCOIN
Hey, I'm Rogzy, the founder of this project.
I discovered Bitcoin years ago while searching for an alternative to our financial system and potential solution to the inequality I see around me.
Since then I've felt in love with Bitcoin, not only for its monetary value but it's endless technological possibilities.
After falling down the Bitcoin Rabbit Hole for years, I came to the conclusion that Bitcoin is Freedom.
I've therefore made it my mission to help its adoption. To do so, I'm proud to bring this course to you freely in both French, English & Spanish.
Thank you so much to everyone who has been following and supporting my works for all those years.
Rogzy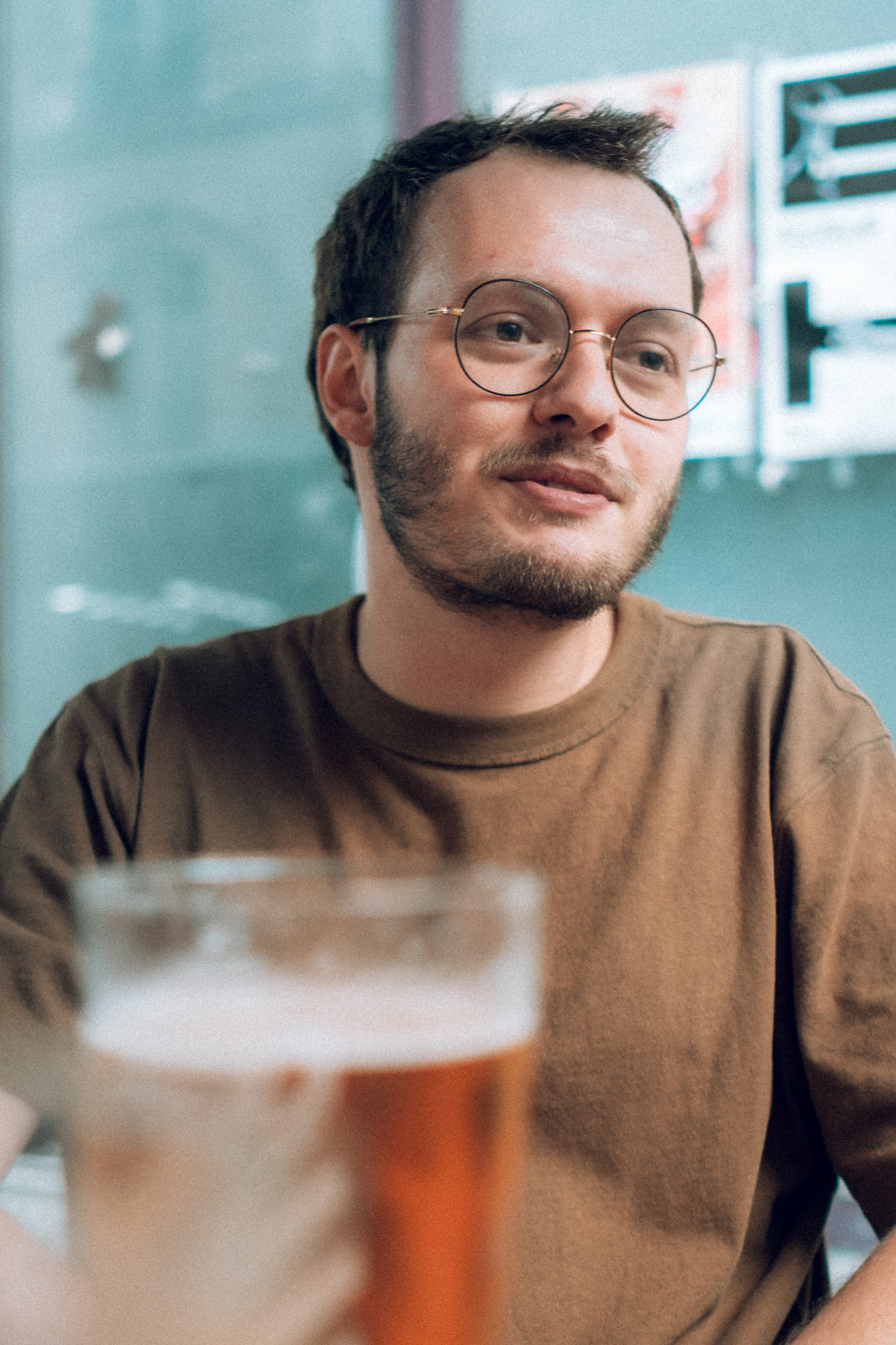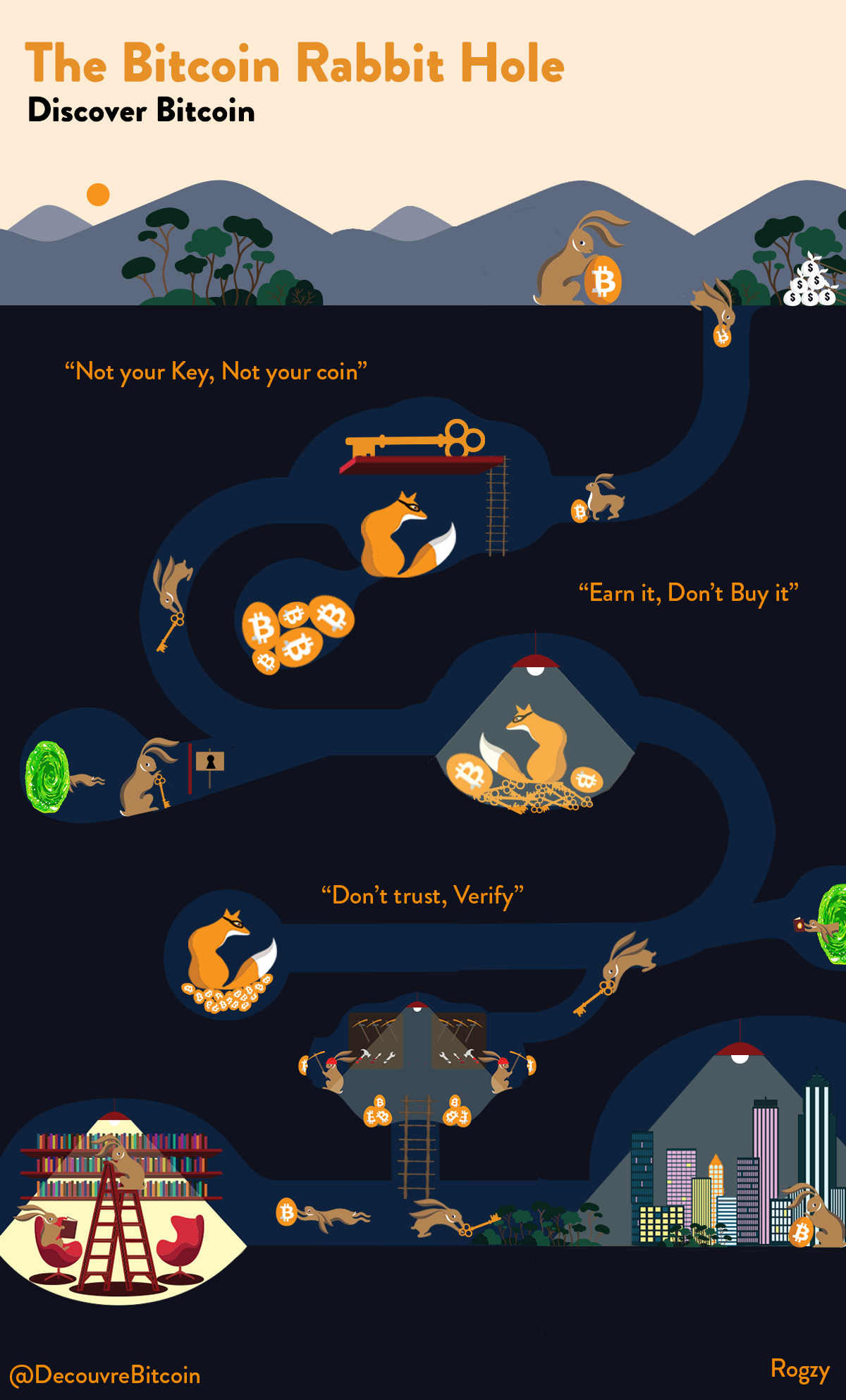 What will this course teach you ?
This course is designed as a Rabbit hole, each lvl will help you get closer to your first Bitcoin.
We will start by planning your journey and create a plan & strategy adapted to your need.
Then we will study & understand Bitcoin, why it's important, how it works and what are the actors surrounding this industry.
Once ready, we will select the right wallet for your need and set up your security together.
When you feel confident, it will be time to acquire your first bitcoin. Everyone is different and different options are available for you.
The final step of our course will be to create an Inheritence plan. This will ensure your love one gets your bitcoin and you would have become a true Bitcoiner.
If this is something you feel like learning, then I will be pleased to welcome you as a student :)
Take your time to complete it, contrary to other people, I believe you shouldn't rush into bitcoin due to emotion but instead move at your own paced in a structural and calm manner.
The last thing I want is for one of my students to lose money on emotion...